About the course:
This program will help you realise your potential as a Mentor.
It's the perfect tool to upskill when mentoring for the first time or to refresh your skills when revisiting the mentor role.
Choosing to mentor is an incredibly generous, human and valuable investment in another person.
The good news is that there are relatively simple steps that ensure you can play to your strengths, you can have real impact and that the experience will be rewarding for you and the person you mentor.
This is The Mentor School and over the next 7 video chapters…. you will see how to apply key steps and how you can be more masterful as a mentor. 
About the author – Colin Beattie – Somersault Consulting, Founder of thepeoplespot.com & Host of the LeaderShip of Fools Podcast.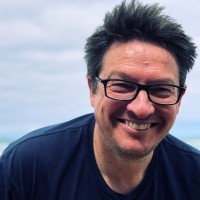 Colin is renowned as an expert in mentoring, coaching, culture and helping organisations navigate change.
He is a sought after mentor within the Australian market. He founded Somersault in 2002 and since that time has worked with many leaders and leadership teams to realise potential.
He is sought after as a Leadership Team mentor and an adviser to CEOs navigating through growth and transformation. He has spent decades helping people make sense of topics like mentoring, leadership, coaching and conversations.
Colin has a passion for the performing arts and the crafting of stories. He is the current host of popular business podcast LeaderShip of Fools and has partnered closely with artists such as improvisers to ensure learning is both valuable and enjoyable.
Colin's clients include global brands and start-ups – Some of these include Bunnings, Envato, REA Group, Dulux, Newcrest Mining, MYOB, BUPA.
His most recent passion is thepeoplespot.com. A tool that aims to equip people in workplace to perform the people part of their roles.
Finally – he believes mentoring is a generous and vital activity that more than ever can help build a new generation of leaders.
Length 
Approx. 90 mins – with the prospect of jumping in and out of content as required.
Table of Contents –
An Introduction to Mentoring
Chapter 1 – Defining Mentoring
Chapter 2 – Play to Your Strengths As A Mentor
Chapter 3 – The Mentoring Mindset
Chapter 4 – Ground Rules and Boundaries
Chapter 5 – Get Curious and Ask Questions
Chapter 6 – How You Respond to Needs and How to Add Value
Chapter 7 – Endings
Bonus – Hearing from Experience